The Hypatia Society is an online organization dedicated to the advancement of gifted and multi-talented individuals throughout the world. Our members come from every continent and share the desire to assist gifted adults and children in their dreams and goals to reach their full potential.

Thank you for visiting our site and we welcome you to our world full of information and opportunities.

Sincerely,
Julie E. Creech
President

Questions or comments? Get in touch with us at: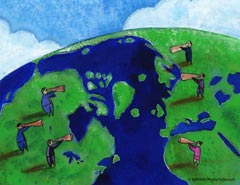 Becoming a Member
To become a member of our organization we require that you be gifted (in the 96+ percentile for IQ), multi-talented, or interested in supporting and encouraging the advancement of Gifted and multi-talented individuals. Please email us for more information or to request membership and/or our newsletter (sent out occassionally).